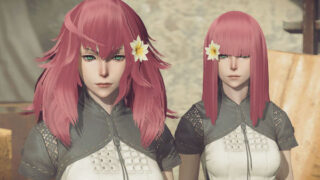 Square Enix released the Tokyo Game Show 2016 trailer for NieR: Automata.
The trailer features newly introduced characters Emil, Devola, Popola, Pod 042 and Pod 153, the Commander, Operator 60 and Operator 210, Adam, Eve, and Pascal. A Famitsu.com article also offers new screenshots.
NieR: Automata will launch for PlayStation 4 in Japan on February 23. It is due out for PlayStation 4 and PC in early 2017 in North America and Europe.
Watch the trailer below.