Mary Skelter 'Purification' trailer, details
Purify the Chishiki Girls using touch-based actions.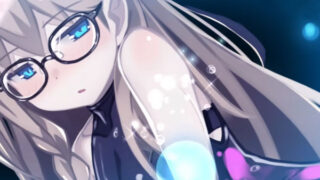 Compile Heart has released a new trailer for Divine Prison Tower: Mary Skelter introducing the game's "Purification" feature.
As detailed on the official website, as the girls continue to battle, their spirits will build up impurity and before long enter "Blood Skelter Mode," a dangerous state in which they'll attack regardless of whether it's an enemy or ally. Through "Purification," you'll use the PS Vita touch screen to directly touch the bodies of the Chishiki Girls and remove the impurities upon them. If your purification is successful, their impurities will be removed and made harder to build up, and their stats will temporarily increase.
If you missed them, previous updates detailed skill expansion, level degeneration, quests, weapon upgrades, The Solar Order, Job System, the Jail and Confinement Areas, the Liberation District, Dawn Liberation Front, the Chishiki Girls, Blood Skelter mode, the protagonist's actions, the three major desires, the basics of battle, Nightmare Battles, characters Princess Kaguya and Rapunzel, Thumbelina, Snow White, and Sleeping Beauty, as well as the setting, and characters Jack, Alice, and Little Red Riding Hood.
Divine Prison Tower: Mary Skelter is due out in Japan on October 13.
Watch the trailer below.