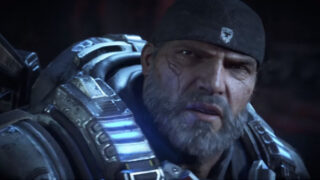 Microsoft has released the gameplay launch trailer for Gears of War 4, featuring the Metallica cover "Nothing Else Maters" by Lissie.
The game puts players in the role of JD Fenix and his friends, who after narrowly escaping an attack on their village, must rescue the ones they love and discover the source of a monstrous new enemy.
Gears of War 4 will launch for Xbox One and PC worldwide on October 11. Users who buy the Ultimate Edition can play four days early, starting October 7.
Watch the trailer below.
https://www.youtube.com/watch?v=ji2aU4EdQww