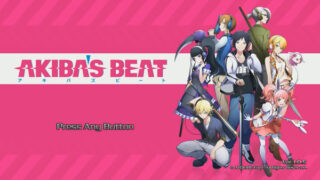 Akiba's Beat has been delayed from its previously planned winter 2016 release in North America to Q1 2017, producer Junichiro Tamura confirmed during a Tokyo Otaku Mode live stream at Tokyo Game Show 2016.
Tamura added that the Japanese release, which was delayed to winter 2016 from its previously announced fall release date, will launch in December.
Director Touka Takano played about 30 minutes of the action RPG during the live stream. Watch that below. (Footage starts at 05:46:40 and ends at 06:15:35.)
Akiba's Beat will be available for PlayStation 4 and PS Vita when it launches.
Thanks, DualShockers.