Valkyria: Azure Revolution news coming August 26
Official website to "open" on August 26.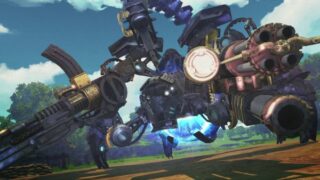 Sega has updated the Valkyria: Azure Revolution official website with a small teaser.
The website now features the text, "8.26. 18:00. Open," suggesting that the official website will receive a revamp on August 26 at 18:00 JST.
Sega previously said it would have news on the game's "Battle Demo Ver. 2.0" at the end of August, as well as various other nwes, including details about the game's voice cast.
Valkyria: Azure Revolution is due out for PlayStation 4 in Japan this winter.