Rumor: PS4 Slim images leaked [Update 3]
Someone's selling it on Gumtree.
A user on British classifieds Gumtree is selling what's purported to be an unannounced, unreleased slim PlayStation 4 model.
The listing includes the following images:
Additional images were obtained by NeoGAF forum member Venom Fox, who contacted the seller and asked him to unbox the console.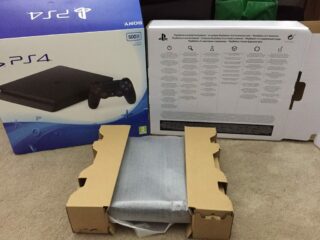 The design of the unit matches that of a drawing posted by an alleged employee of Taiwanese manufacturing company Foxconn on Chinese forum A9VG in June. The same user claimed that in addition to the "mini" model, he also worked on a "thicker model that is almost 10 pounds," which sounds like the upgraded PlayStation 4, and that "a few production lines opened for a PSP-like device." (Thanks, Xenoflare, 2.)
Sony Interactive Entertainment is hosting PlayStation Meeting 2016 in New York on September 7, where it is expected to announce its upgraded PlayStation 4. Though, given today's potential leak, we could very well also see the announcement of this slim unit as well.
Update 4:08 p.m.: Here's another photo, via Twitter user @shortmaneighty2, who purchased the console: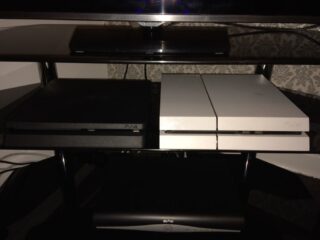 Update 4:20 p.m.: Twitter user @Shortmaneighty2 has provided PushSquare with even more images: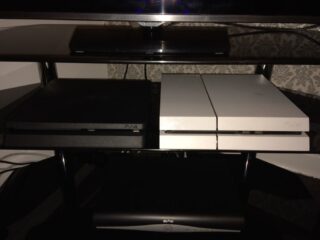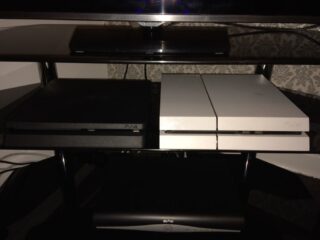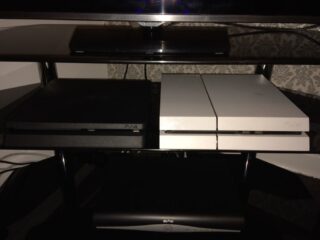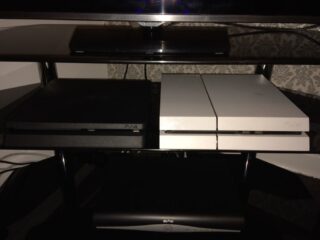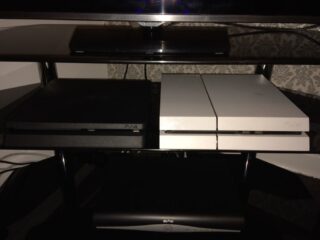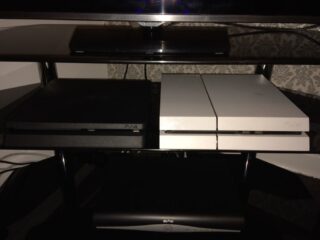 Update 10:45 p.m.: According to The Wall Street Journal, Sony Interactive Entertainment will reveal this PlayStation 4 model alongside its upgraded PlayStation 4 at PlayStation Meeting 2016 on September 7.
Update 08/22/16 at 11:35 a.m.: Eurogamer has obtained the console and posted a short video showing it booting up.
Update: Eurogamer has removed the video "after taking legal advice."