First look at the Dead or Alive Xtreme 3 VR update
Launching alongside PlayStation VR on October 13.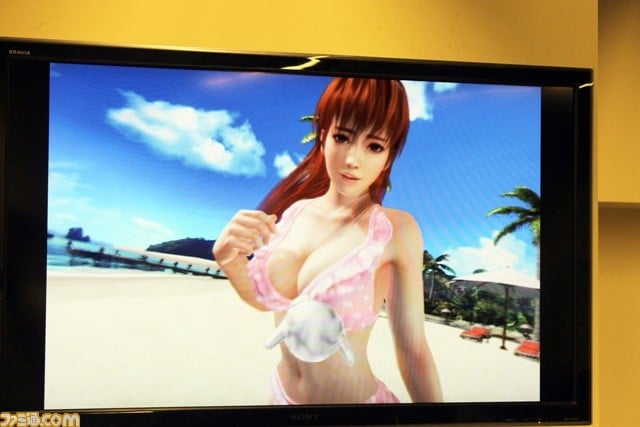 First details have come out of the PlayStation VR update for Dead or Alive Xtreme 3: Fortune, due out on October 13 alongside the headset.
The update will add a "VR Paradise" option to the main menu, which lets you enjoy the "Event Paradise," "Gravure Paradise," and "Photo Paradise" modes as PlayStation VR-supported modes.
In VR Paradise, you can use the controller and PlayStation VR headset to gaze at the girls of Dead or Alive Xtreme 3 at various distances and angles, and even touch them. It also supports the Heart-Pounding Attention feature, and if you touch one of the girls during Photo Paradise, you can also get a reaction.
Gamer.ne.jp has a three-minute gameplay video.
https://www.youtube.com/watch?v=xXwQHIsH4Ew
Famitsu has some images.
Thanks, Games Talk.