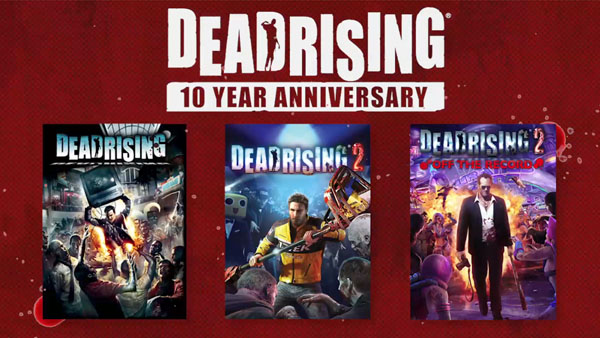 Dead Rising, Dead Rising 2, and Dead Rising 2: Off the Record are coming to PlayStation 4 via digital download in North America and Europe on September 13, Capcom announced.
Dead Rising and Dead Rising 2 will also get physical retail releases on PlayStation 4 and Xbox One in North America on September 13 and 27, respectively, and Dead Rising will be available on Steam as a digital download.
Each game will cost $19.99 / €19.99 / £15.99. In North America, a "Dead Rising Triple Pack" pre-order bundle for PlayStation 4 and Xbox One is also available for $49.99.
All three titles will run in 1080p at 60 frames per second, and include all of th additional previously released downloadable content.
View screenshots of each game at the following gallery links:
Watch the announcement trailer below.