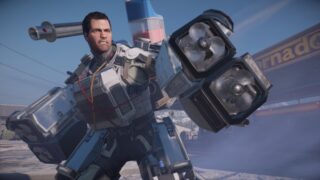 Microsoft and Capcom have released a new gameplay video and set of screenshots for Dead Rising 4 ahead of Gamescom 2016.
Dead Rising 4 follows Frank West, who returns to Willamette, Colorado 16 years after the events of the original Dead Rising to uncover the truth behind a mysterious outbreak. Read more about the game here.
Dead Rising 4 is due out for Xbox One and PC on December 6.
Watch the footage below. View the screenshots at the gallery.