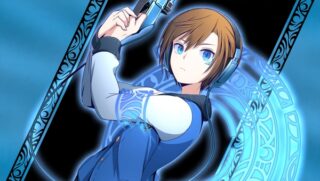 Acquire has released the seventh in its series of character trailers for Akiba's Beat. This one introduces Mizuki Aihara.
Mizuki, voiced by Kensho Ono, is a 20 year-old college student and Asahi's childhood friend from elementary school. Compared to the free-spirited Asahi, Mizuki is the more serious and reliable type. Busy with college and his part-time tutoring job, he leads a productive life.
If you missed it, previous character trailers introduced Reiji Shinomiya, Kotomi Sanada, Saki Hoshino, Yamato Hongo, Riyu Momose and protagonist Asahi Tachibana.
Akiba's Beat is due out for PlayStation 4 and PS Vita on October 13 in Japan and winter 2016 in North America.
Watch the trailer below.