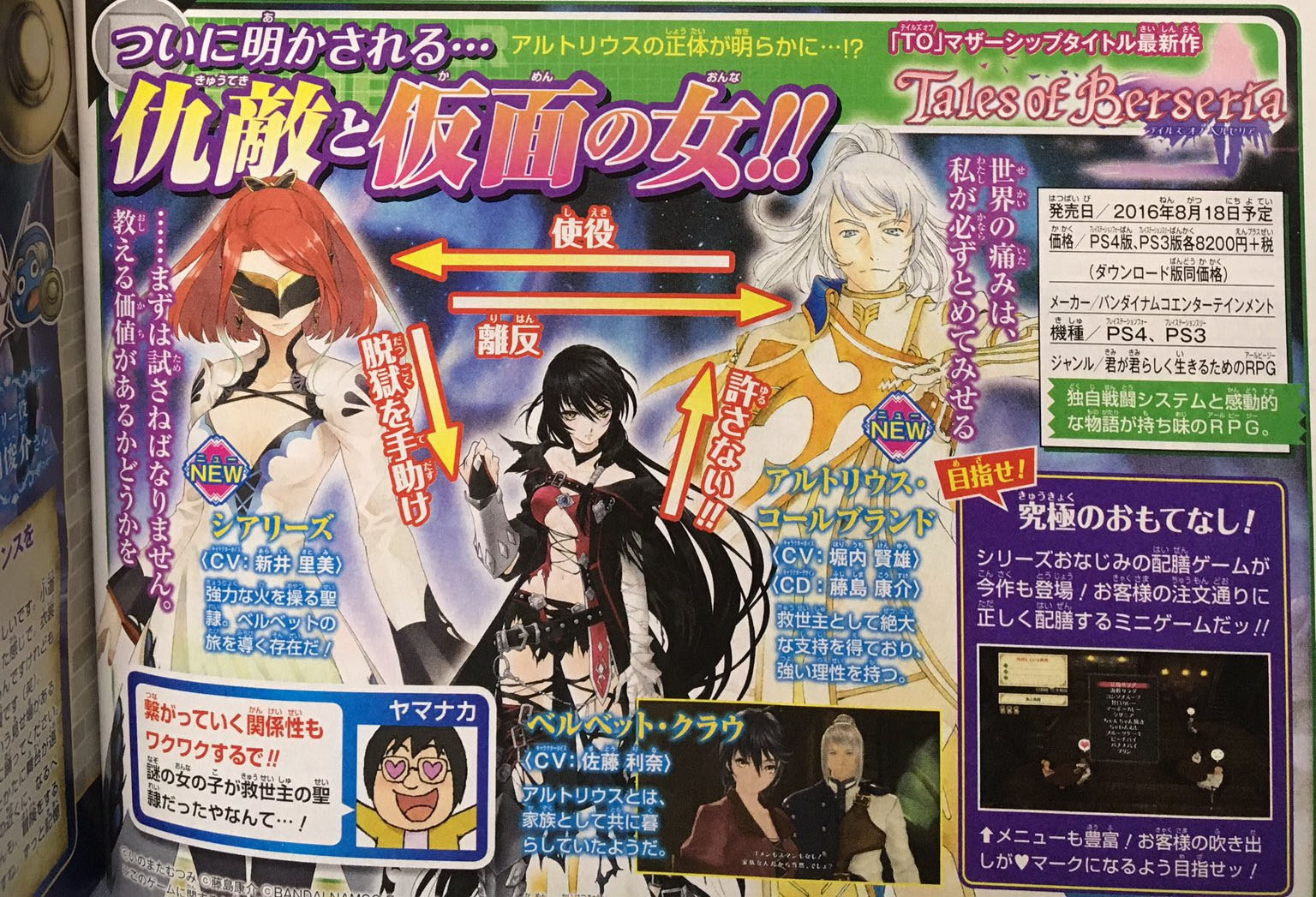 The latest issue of Weekly Jump has another look at new Tales of Berseria characters Seres and Artorius, first showcased in the game's latest trailer.
Seres (voiced by Satomi Arai) is a Malak able to control powerful fire magic. She'll act as Velvet's guide on her journey.
As the savior, Artorius Colbrand (voiced by Kenyu Horiuchi, designed by Kousuke Fujishima) has gained overwhelming support from the people, and possesses a strong sense of reason.
Velvet sees Artorius as unforgivable. Seres is under Artorius' command. But Seres breaks free of Artorius and helps Velvet escape her imprisonment.
Outside of the new characters, the magazine reveals that the series' familiar catering mini-game will return in Tales of Berseria.
Tales of Berseria is due out for PlayStation 4 and PlayStation 3 on August 18 in Japan, and for PlayStation 4 and PC in North America and Europe in early 2017.
Thanks, @kazu4281.