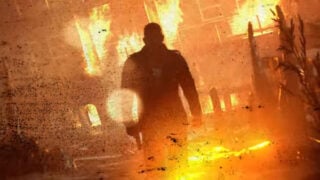 2K Games and Hangar 13 have released the first in a new series of six feature trailers for Mafia III. This one is titled "Lincoln Clay: The Soldier."
Here's an overview of what you'll see:
Get an inside look at the motivations of Lincoln, a man robbed of his family. Orphaned at an early age and raised on the streets of New Bordeaux, he fell in with the black mob. Now, back from Vietnam, his adoptive family has been wiped out by the Italian Mafia – and Sal Marcano will pay with everything he holds dear. The Mob is about to learn that family isn't who you're born with, it's who you die for.
Mafia III is due out for PlayStation 4, Xbox One, and PC worldwide on October 7.
Watch the trailer below.