Level-5 announced Megaton Musashi, its fifth cross-media project following The Snack World and Yo-kai Watch, during its Level-5 Vision 2016 event. It's due out in summer 2017.
Megaton Musashi is set on Earth in the year 2118. Invaders from outer space called "Dorakuta" destroyed the planet in a matter of days eliminated 90 percent of mankind, creating a donut hole in the Earth and turning it into an alien nest. The main characters pilot giant machines called "Musashi" to combat the Dorakuta. However, memories of mankind's downfall have been erased from the minds of the remaining human race, who were evacuated to a high-defense "Shelter" at the time of the Dorukatua's invasion. The main characters seem to be the "chosen" whose minds were not erased.
In addition to a TV anime, a toy line and multiplayer action RPG are also planned. Platforms for the video game were not formally announced, but concept images seem to show it running on PlayStation hardware and 3DS.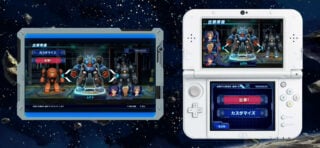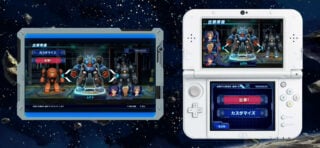 Watch the 13-minute pilot film below. View a set of images at the gallery. Visit the official website here.
https://www.youtube.com/watch?v=Gc6wizOh36A
Update 4:25 p.m.: Here is Level-5 International America's official description:
Following Yo-kai Watch and The Snack World, Megaton Musashi was announced as the fifth cross-media project for Level-5. Its concept is 'the combination of classic robot stories and school mysteries.' While action battles among robots are featured, there will be a thrilling suspense-drama in the schools the protagonists attend. Unlike previous cross-media titles where the same or similar story is rolled out across different media platforms, Level-5 will try a new method of multiple points of view for each platform. By doing so, one big story will be told through different characters, so audiences can either enjoy each individual narrative on its own or the entire story through all platforms. Bandai has already been chosen as its master toy partner in Japan, and Level-5 is looking to create another strong entertainment ecosystem. Its rollout plan outside of Japan is yet to be determined.