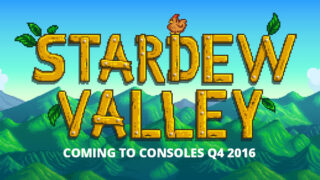 Stardew Valley is coming to PlayStation 4, Xbox One, and Wii U in Q4 2016, developer ConcernedApe announced.
The console versions are being handled by Chucklefish and Sickhead Games. In a blog post, ConcernedApe said that they're working to make sure the game's jump to console controllers is "intuitive and effortless," as "rudimentary controller support in the PC version is far from ideal, and it will need to be adjusted prior to the launch."
Stardew Valley is currently available on PC via Steam.