Square Enix announces E3 2016 live stream schedule
Featuring NieR: Automata, Final Fantasy XV, and more.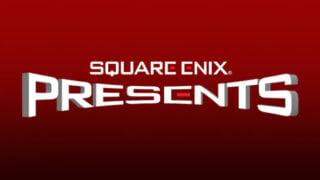 Square Enix has announced its full schedule of events for this year's E3, which runs from June 14 to 16 at the Los Angeles Convention Center.
You'll be able to watch everything live via YouTube or Twitch.
Get the full schedule below. All listed times are Pacific Daylight Time. Square Enix's schedule has also been added to our mega E3 schedule.
Monday, June 13

Tuesday, June 14

11:45 a.m. to 12:00 p.m. – Square Enix Presents: E3 2016 Grand Opening
12:00 p.m. to 1:00 p.m. – Final Fantasy XV E3 Kickoff
1:00 p.m. to 1:30 p.m. – #TombRaider20: Top Tombs
1:30 p.m. to 2:00 p.m. – Deus Ex GO: Augmented Turn-Based Infiltration
2:00 p.m. to 2:30 p.m. – Deus Ex: Mankind Divided: Creating an Immersive Action-RPG
2:30 p.m. to 3:30 p.m. – Square Enix Presents: E3 2016 Trailer Line-Up
3:30 p.m. to 4:30 p.m. – Dragon Quest Builders: Builders Gild Session #1
4:30 p.m. to 5:00 p.m. – Milestone: Ride Beyond Your Limits
5:00 p.m. to 5:30 p.m. – Star Ocean: Integrity and Faithlessness: The Final Star Log
5:30 p.m. to 6:00 p.m. – Deep Silver: Agents of Mayhem
6:00 p.m. to 6:15 p.m. – Day 1 Wrap Up

Wednesday, June 15

9:45 a.m. to 10:00 a.m. – Day 2 Heads Up
10:00 a.m. to 11:00 a.m. – Final Fantasy XV Active Time Report: Live from E3 2016 (Japanese Language Program)
11:00 a.m. to 12:00 p.m. – Hitman: Live Stream with Yosuke Matsuda
12:00 p.m. to 12:30 p.m. – Deus Ex: Mankind Divided – Breach: Introducing a Brand New Game Mode
12:30 p.m. to 1:30 p.m. – Final Fantasy XII: The Zodiac Age: Gameplay Walkthrogh and Q&A Hosted by The Completionist Gamer
1:30 p.m. to 2:30 p.m. – Square Enix Presents: E3 Trailer Line-Up
2:30 p.m. to 3:30 p.m. – Final Fantasy XV: E3 Special Mission Playthrough + Final Fantasy XV Universe
3:30 p.m. to 4:00 p.m. – Final Fantasy: Brave Exvius: A Special Presentation from the Producers
4:00 p.m. to 4:30 p.m. – Kingdom Hearts HD 2.8: Final Chapter Prologue Discussion with Kingdom Hearts Co-Director Tai Yasue
4:30 p.m. to 6:00 p.m. – Final Fantasy XIV Letter from the Producer LIVE at E3 2016
6:00 p.m. to 6:15 p.m. – Day 2 Wrap Up

Thursday, June 16

9:45 a.m. to 10:00 a.m. – Day 3 Heads Up
10:00 a.m. to 11:00 a.m. – NieR: Automata Discussion with Developers and PlatinumGames' Takahisa Taura
11:00 a.m. to 11:30 a.m. – I Am Setsuna: Resurrecting the Golden Era of RPGs
11:30 a.m. to 12:00 p.m. – Deus Ex Universe: Bridging the Gap Between Fiction and Reality
12:00 p.m. to 12:30 p.m. – Just Cause 3 'Mech Land Assault' Masterclass
12:30 p.m. to 1:30 p.m. – Square Enix Presents: E3 Trailer Line-Up
1:30 p.m. to 2:30 p.m. – Square Enix Collective: Black the Fall and The Turing Test
2:30 p.m. to 3:00 p.m. – World of Final Fantasy: 2016's Most Adorable and Heartfelt Epic
3:00 p.m. to 3:30 p.m. – Hitman Gameplay Live Stream
3:30 p.m. to 4:00 p.m. – Deep Silver: Mighty No. 9 and F1 2016
4:00 p.m. to 5:00 p.m. – Final Fantasy XV: Top XV Questions with Director Hajime Tabata
5:00 p.m. to 5:15 p.m. – Square Enix Presents: E3 2016 Grand Finale