Sega 3D Classics Collection rated in Australia
Australian and European release looking likely.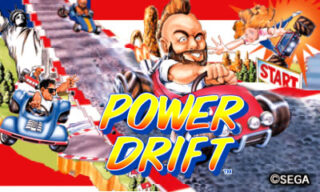 The Australian Classification board has rated Sega 3D Classics Collection for 3DS.
The collection, which launched in the Americas on April 26, includes Power Drift, Puyo Puyo 2, Maze Walker, Fantasy Zone II: The Tears of Opa-Opa, Fantasy Zone II W, Sonic the Hedgehog, Thunder Blade, Galaxy Force II, and Altered Beast.
Sega has yet to confirm a release outside of the Americas. But like Hatsune Miku: Project DIVA X before it, which was also rated in Austrlia, it is likely Sega is planning to release the title in both Australia and Europe.