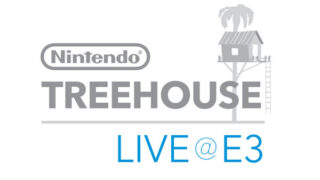 Nintendo has further detailed its Nintendo Treehouse: Live at E3 broadcast planned for this year's E3 later this month.
On June 14, starting at 9 a.m. PT / 12 p.m. ET, Nintendo will host a day of live-streaming gameplay focused its new The Legend of Zelda game for Wii U, followed by the first live gameplay of Pokemon Sun and Pokemon Moon.
On June 15, the Nintendo Treehouse stream will showcase upcoming Wii U and 3DS releases, including Monster Hunter Generations, Dragon Quest VII: Fragments of the Forgotten Past, and Tokyo Mirage Sessions #FE. Day two will start, however, with a Pokemon GO developer Q&A at 10 a.m. PT / 1 p.m. ET.
Nintendo Treehouse: Live at E3 will be streamed via YouTube, Twitch, and Nintendo's E3 website.