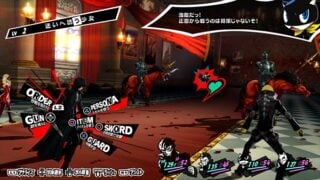 Off-screen gameplay footage of Persona 5 from an Atlus E3 2016 presentation has made its way online.
Persona 5 is due out for PlayStation 4 and PlayStation 3 on September 15 in Japan and on February 14 in the Americas.
Watch the footage below.
Additionally, GameSpot recorded the same video, but with some extra commentary at the end including a preview of Morgana's English voice.