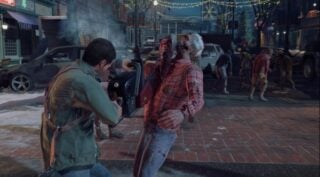 Dead Rising 4, which was announced for Xbox One and Windows 10 PCs during the Microsoft E3 2016 press conference, will be exclusive to Microsoft platforms for one year, Capcom confirmed.
The news comes via both the Twitter accounts of games journalist Ryan Brown and developer Capcom Vancouver.
"Capcom rep says that Dead Rising 4 is a 1-year timed exclusive for MS," Brown said.
In response to a fan asking if Dead Rising 4 would come to PlayStation 4, Capcom Vancouver said, "You'll be able to play it first on Xbox One and Windows 10."
Dead Rising 4 is due out for Xbox One and PC on December 6.