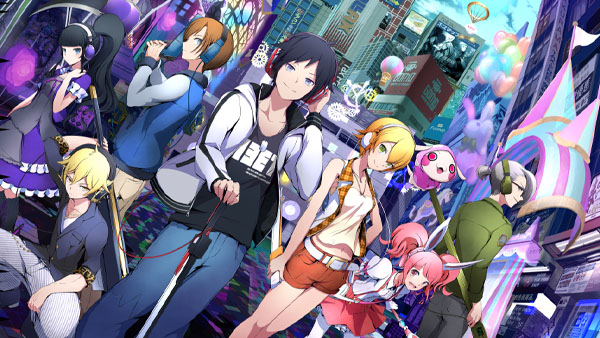 Acquire has released a "concept" trailer for its newly announced PlayStation 4 and PS Vita action RPG Akiba's Beat.
The game is an action RPG that follows a group of seven characters imprisoned in an Akihabara eroded by delusions and where Sunday is on repeat. Dungeons act as the embodiment of those delusions, where you'll begin battles against creatures by encountering enemy symbols.
Famitsu also went live with its first online preview:
■ Akihabara

The story of Akiba's Beat is set in an HD quality, realistically reproduced Akihabara. A place where many come and go, in this Akihabara where various peoples' delusions are swirling about, delusion starts to erode the town. Before long, the flow of time is also distorted, and the protagonist Asahi and company are forever trapped in the world of "Repeating Sunday."

■ Delusion Palaces

"Delusion Palaces," dungeons born of peoples' delusions that act as the stage of battle for Asahi and company, suddenly appear in this Akihabara swirling with delusions. Its internal structure and enemies differ based on the content of the delusions embodied. Asahi and company must work together to reach the palace's depths.

■ Characters

Asahi Tachibana, "The Miracle NEET"

19 years old. The protagonist. He moved to Tokyo to attend college, but couldn't find a reason to continue attending and dropped out during the first year's summer vacation. Since then, he hasn't gotten a job, and has been living the NEET life.

Saki Hoshino, "The Innocent Daydreamer"

18 years old. She recently moved to Akihabara to attend vocational school. For reasons unknown, she was working together with a familiar named Pin-kun to destroy the "world of delusions" and protect the peace since before meeting Asahi.
Akiba's Beat is due out this fall in Japan. Visit the teaser website here.
Watch the trailer below.
https://www.youtube.com/watch?v=Fl3dF_M-YQ4