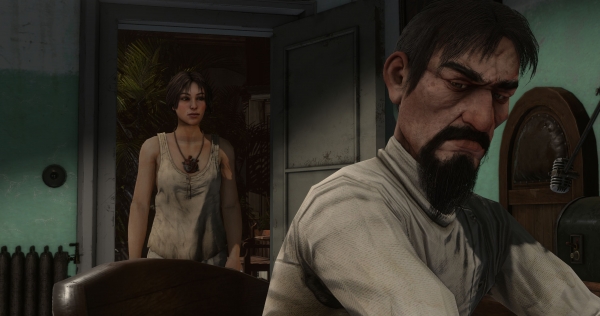 Syberia 3, the third installment in the cult adventure game saga first launched in 2002, will launch for PlayStation 4, Xbox One, PC, and Mac worldwide on December 1, publisher Microids announced. It will be released in English, French, German, Italian, Spanish, Dutch, Simplified Chinese, Traditional Chinese, Korean, Polish, and Russian.
Here's an overview of the game, via Microids:
Syberia 3 begins with Kate Walker adrift on a makeshift craft. Fortunately, a caravan of the Youkol people, whom she encountered in Syberia 2, finds her before her life slips away. Determined to evade their common enemies, Kate decides to help the nomads fulfill the oddest of their ancestral traditions: accompanying the transhumance of the snow ostriches to the holy steppes where they can reproduce. The journey unfolds through scenery that is by turn enchanting and laid to waste, where the young woman will experience her most dangerous and wonderful adventures, with her pursuers always right behind her…

With cinematic scope, unforgettable characters, and sweeping story, Syberia 3 is the most technically advanced and visually spectacular Syberia game to date. The game's rich and interactive score is created by award-winning composer Inon Zur. Rendered in full 3D for the first time ever, Syberia 3 has been developed for the PS4 and Xbox One consoles as well as PC and Mac from its inception. This will offer players a new level of freedom to explore its beautiful landscapes and cities and allow them to unravel mysteries and enigmas in ways never seen before in the saga.
If you've never played the previous games, both Syberia and Syberia II are available on Steam individually and in a bundle, as well as on PlayStation 3 in the Syberia Collection.
A new developer diary featuring designer Benoit Sokal and members of the development team discusses the series' return, taking viewers behind the scenes of the game's production and showing several sequences of the actual game.
Watch the developer diary below. View a set of screenshots at the gallery.