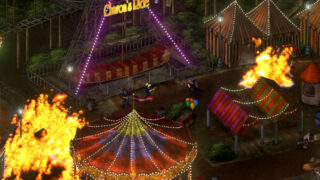 Postal Redux will launch for PC via Steam on May 20 and for PlayStation 4 via the PlayStation Store in Q4 2016, developer Running With Scissors announced.
Described as "more than just a remaster," Postal Redux includes new levels like "The Carnival" and a new "Rampage" gameplay mode that rewards an aggressive style of play by increasing a multiplier for each consecutive kill in a streak.
Watch the launch trailer below. View a new set of screenshots at the gallery.