Minecraft for PS Vita tops one million sales in Japan
Total Minecraft PlayStation sales top 1.6 million.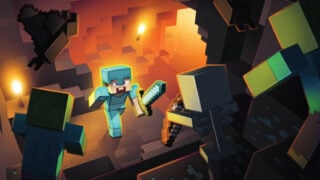 Total sales for Minecraft: PlayStation Vita Edition in Japan have topped one million units as of April 24, according to Famitsu sales numbers. That's 1,001,468 sales, to be exact.
The number includes both the retail and download version. The latest Media Create Sales, published yesterday, reveal that 763,000 of those over one million sales are from the retail version.
In total, the Minecraft series across PlayStation (including the PlayStation 4 and PlayStation 3 versions) has sold 1,645,000 units in Japan.
Minecraft: PlayStation Vita Edition launched in Japan on March 19, 2015.