Ace Attorney 6 3DS demo now available in Japan
Includes the game's opening animation.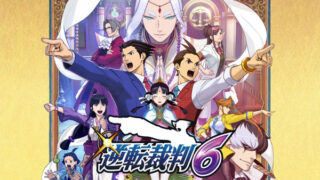 A demo for Phoenix Wright: Ace Attorney 6 is now available on the 3DS Nintendo eShop in Japan.
The demo includes the same opening episode from the web demo released in March, and lets you enjoy the game's new "Medium Vision" feature. Additionally, the opening animation can also be seen at the start of the demo. It is also playable in stereoscopic 3D.
Phoenix Wright: Ace Attorney 6 is due out for 3DS on June 9 in Japan. A western release is also planned, but has not yet been dated.