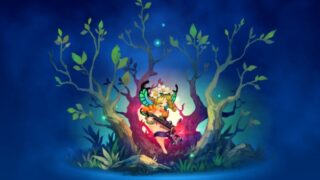 The latest in Atlus' series of character introduction trailers for Odin Sphere: Leifthrasir introduces Mercedes, the young fairy princess of the kingdom of Ringford.
Here's her outline, via Atlus:
Simply put, Mercedes' story is about great strength in the face of hopelessness. As a young fairy princess, the forest kingdom of Ringford is a carefree playground. But in an instant, the death of the great Queen Elfaria, her mother, at the hands of Demon Lord Odin forces Mercedes to assume the responsibilities of the kingdom on the brink. The newly appointed Fairy Queen must learn her place as a leader by waging war against Ringford's enemies, but then there's the matter of her overly ambitious cousin with his eyes on the throne…

Mercedes' small stature and clumsy nature may lack the royal gravitas of her mother, but she'll command respect with her marksmanship. Mercedes' weapon of choice is her mother's Psypher crossbow, Tasla, which shoots out deadly beams of phozons to mow down those unlucky enough to be in her crosshairs. With Tasla in hand, Mercedes can take flight, skidding past enemies while shooting with her Slip Slide skill. She can also get the jump on foes by stunning them with Flash Shot, and use her Fairy powers to call upon some useful backup with Mandragora March. If players really want to unleash hell, her Brionac ultimate attack is a deadly artillery strike that can easily wipe out hordes of enemies.
If you missed it, the previous trailers have introduced Cornelius and Gwendolyn.
Odin Sphere: Leifthrasir is due out for PlayStation 4, PlayStation 3, and PS Vita in North America on June 7, and in Europe on June 24.
Watch the trailer below. View a new set of screenshots at the gallery.