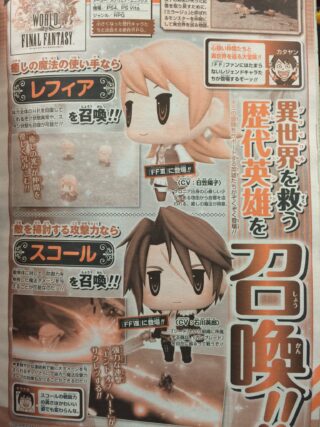 The latest issue of Weekly Jump reveals that Refia, one of the Warriors of the Light from Final Fantasy III, will appear in the upcoming World of Final Fantasy.
Refia, voiced by Yoko Hikasa, is a kind-hearted girl from Saronia. She was driven out of her hometown for a certain reason. She specializes in healing magic.
By summoning Refia, you can restore the HP of all your allies, or even recover from status ailments and stun conditions.
World of Final Fantasy is due out for PlayStation 4 and PS Vita in 2016.
Thanks, @kazu4281.