Star Ocean 5 for PS3 delayed to April 28 in Japan
PlayStation 4 version still on track for March 31.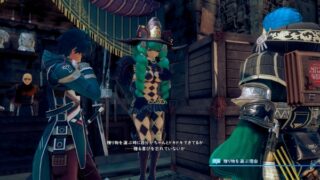 Square Enix has delayed the PlayStation 3 version of Star Ocean: Integrity and Faithlessness in Japan from its previously planned March 31 release date to April 28. The PlayStation 4 version will still launch on March 31.
According to Square Enix, it needs the extra time to optimize the game for PlayStation 3 hardware and raise its quality.
Watch a video comparing the PlayStation 4 and PlayStation 3 versions here. Read up on each version's differences here.
Star Ocean: Integrity and Faithlessness is due out for PlayStation 4 in North America and Europe in 2016.