Star Ocean 5 launches this summer in the west
New set of trailers and screenshots released.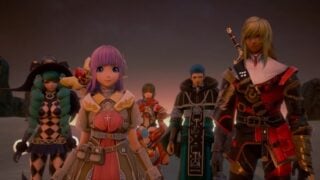 During its first "Star Log" live stream today, Square Enix announced it will launch Star Ocean: Integrity and Faithlessness for PlayStation 4 this summer in North America and Europe.
The western release will feature dual audio in English and Japanese.
In Japan, the game is planned for release on March 31 for PlayStation 4, and on April 28 for PlayStation 3.
The live stream, the game's first English broadcast, introduced Star Ocean: Integrity and Faithlessness' story and characters. If you missed it, we've already detailed all of that aplenty in the past.
Watch a new set of trailers below. View a new set of screenshots at the gallery.
Story Trailer
Fidel Spotlight
Miki Spotlight