Rumor: Nintendo NX controller images leaked [Update: fake]
Potential images posted on Reddit.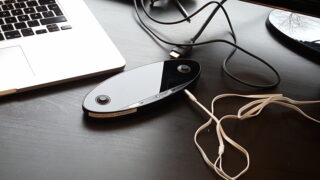 Update 3/24/16 at 9:00 p.m.: The initial "leak" provided to Destructoid has been confirmed fake by the leaker, who posted a video of how he did it. That said, given the Reddit images are the exact same unit in a different color, we can deuce that they are fake as well.
Original Story 03/23/16 at 1:29 p.m.: Images of what is purported to be the controller for NX, the code-name for Nintendo's new console, have appeared on Reddit.
The user who posted the images (whose keyboard, by the way, indicates that this leak might comes from Sweden or Finland) attached the following notes:
Only the upper 'nubs' of the sticks move. The bottom part is static (kind of like the circle pad, but it moves along the bottom 'sphere'.
The rollers on the top feel and look pretty much identical to a mouse scroll-wheel. Though I do don't believe this will be the final design.
Haptic feedback is feels like Apples 'taptic' engine. Not like regular rumble.
3.5mm headphone jack on the bottom.
The user added that "this is the controller unit for the console. Dev-kit, so it's not the final design."
In a tweet, Game Informer editor-in-chief Andy McNamara said, "I had heard that the NX wouldn't have face buttons, so the leaked pictures match what I was told but was unable to confirm."
The image leak follows an earlier rumor from Destructoid, whose images showcased the same controller, but in white. (However, the image on that controller seems to have come from an Unreal Engine 4 tech demo.) They both match a patent filed by Nintendo in June last year for a new type of controller.
Nintendo plans to reveal NX at some point this year.
Thanks, NeoGAF.
Update 3:00 p.m.: The Reddit user has posted a third image: