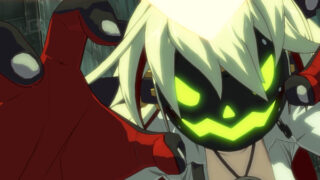 Pre-orders for Guilty Gear Xrd: Revelator will include a demo of the game, new character Kum Haehyun, and an additional character color, publishers Aksys Games and PQube announced.
(Note: At the time, only European publisher PQube has sent out a press release, but North American publisher Aksys Games previously confirmed these bonuses at Anime Ascension in February.)
The full list of bonuses include:
Kum Haehyun – As a special bonus you will receive DLC character Kum Haehyun!
Additional Character Color – Get the awesome DLC character color: Eclipse!
Demo – Upon pre-order, a downloadable demo version of the game will become available.
Here is a rundown of the demo:
New characters – Three of the new characters will be available; Jam, Johnny and Jack-O, in addition to the returning characters from Guilty Gear Xrd: Sign, giving you 20 characters in all to play with.
Training Mode – Practice your skills with Guilty Gear Xrd: Revelator's excellent training mode; learn the new characters or refine your gameplay with your old favourites.
Episode Mode – Play through the Episode Mode and experience the story of the characters that lead in to the Story Mode of Revelator.
Offline VS Mode – Fight your friends on the couch or take the fight to the CPU to practice your skills offline.
Guilty Gear Xrd: Revelator will launch for PlayStation 4 and PlayStation 3 on May 27 in Japan, June 7 in North America, and June 10 in Europe.