ClaDun Sengoku full-length trailer
This is a Sengoku period RPG.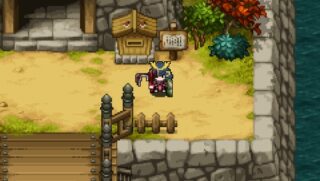 Nippon Ichi Software has released the first full-length trailer for ClaDun Sengoku, its upcoming PS Vita entry in the action RPG series. It features the theme song "Ouka Senran" sung by Kaoru Hayano.
ClaDun Sengoku is a a Sengoku, Japanese-style action RPG set in the after-death world of "Arcanus Cella," in which the souls of those who left behind regrets arrive. To fulfill the "regrets" of the Sengoku military commanders wandering about Arcanus Cella, players will challenge dungeons hiding clues of the regret. If you missed it, we published tons more details over the past few weeks.
ClaDun Sengoku is due out for PS Vita in Japan on May 26.
Watch the trailer below.