Black Rose Valkyrie introduces new characters Naoyuki and Kengo, nighttime dangers
Inactive during the day, active during the night.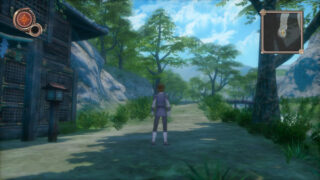 Compile Heart has updated the Black Rose Valkyrie official website with two new characters and more information on the game's Chimera enemies.
If you missed last week's update, catch it here.
Get the new information below.
■ Characters

Naoyuki Kazami

A ladies man who is always making jokes. However, he is reliably persistent and always looks out for Asahi and his group. He is a trustworthy character who acts as an older brother-type.

Kengo Shinohara

A rookie with a peculiar liveliness to him. He does the unit's laundry and other odd jobs.

■ Nighttime Dangers

When exposed to sunlight, the Chimera Virus inactivates. For that reason, Chimera activity is controlled during the day, but when the virus activates at night and Chimeras become active, their rage also increases. Giant transformations have also been reported. Nighttime appears significantly affected by the virus' activation. Also, not only do day and night affect Chimera, but influences by the phase of the moon have also been reported. You'll need to be particularly careful during certain phases.

Daytime

Nighttime
Black Rose Valkyrie is due out for PlayStation 4 in Japan on June 30.
View a new set of screenshots at the gallery.