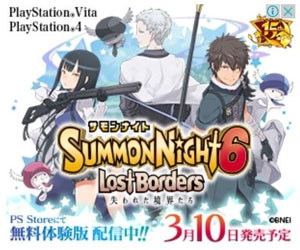 Bandai Namco will release a demo for Summon Night 6: Lost Borders on the PlayStation Store in Japan, a web advertisement has revealed.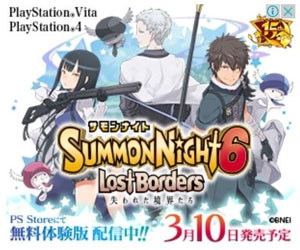 The web ad says the demo is available now, but given that the web ad is leaking the news ahead of the official announcement, we don't have an exact date yet. We'd imagine it's very soon.
Summon Night 6: Lost Borders is due out for PlayStation 4 and PS Vita in Japan on March 10.
Thanks, 2ch.