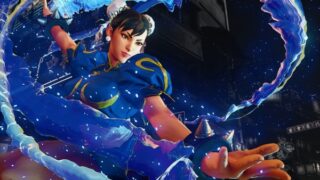 Capcom has released the launch trailer a set of launch screenshots for Street Figher V, which is now available for PlayStation 4 and PC.
The fighting game launched with 16 playable characters, cross-play between PlayStation 4 and PC, and all future downloadable fighters can be earned for free.
If you missed the character introduction trailers, catch them all here: Birdie, Chun-Li, Dhalsim, Ryu, Cammy, R. Mika, Rashid, M. Bison, Laura, Vega, Karin, F.A.N.G., Charlie Nash, Zangief, Necalli, and Ken
Watch the trailer below. View the screenshots at the gallery.