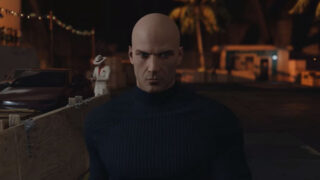 Square Enix and Io Interactive have released a new Hitman trailer ahead of the beta's launch this week.
The beta will launch for PlayStation 4 on February 12 and for PC on February 19. It's set twenty years in the past at a top-secret ICA recruitment and training facility, and revolves around how Agent 47 was recruited into the ICA and first meets his long-time handler, Diana Burnwood.
Pre-order the game to guarantee access to the beta.
Watch the trailer below.