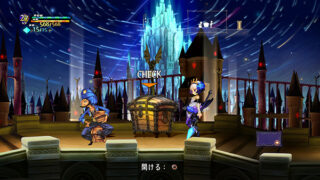 Odin Sphere: Leifthrasir will launch for PlayStation 4, PlayStation 3, and PS Vita in North America on June 7, Atlus announced.
Standard purchages will include a 64-page softcover art book. A hardcover version of the art book will be included with the PlayStation 4 "Storybook Edition" premium version, as well as a special Potion Recipe t-shirt, a metal slipcase for the game, an art print, and premium outer packaging.
In Japan, Odin Sphere: Leifthrasir is due out this Thursday, January 14. A free demo is available now.