Medabots: Girls Mission rated CERO C in Japan
The first black-box Medabots game.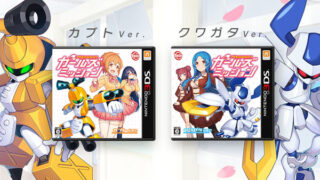 Recently announced 3DS Medabots game Medabots: Girls Mission was given a CERO C rating in Japan, an update to the game's official website reveals. That means it's for players ages 15 and up.
This is notable as previous Medabots titles have had a CERO A rating for all ages, up until the recent Medabots 9 received a CERO B rating for ages 12 and up.
The rating also means that Medabots: Girls Mission will come packaged in a black box, which Nintendo mandates for all games rated CERO C and up as an indicator of a "mature" title.
Medabots: Girls Mission is a different take on the series, offering an all-girls cast and different protagonists based on which version of the game you buy (Kabuto Ver. or Kuwagata Ver.). It's due out in Japan on March 10. Read more here.
Thanks, Hachima Kikou.