Medabots: Girls Mission announced for 3DS
New Medabots game due out on March 10 in Japan.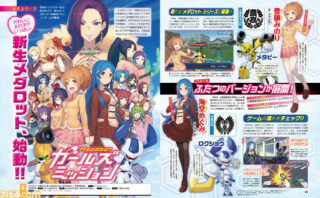 The latest issue of Weekly Famitsu reveals Medabots: Girls Mission for 3DS.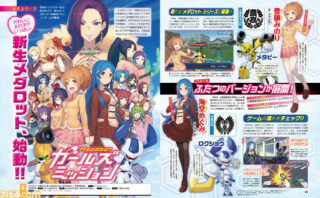 Due out on March 10 in Japan for 5,800 yen, the game will ship in Kabuto and Kuwagata versions. Each version has a different girl protagonist and different girls that appear in the game. Character design is being handled by Sai Izumi, and Medabot design by Rin Horuma.
Girls Mission is an action game featuring over 20 girls and 100 Medabots. It depicts a battle-based drama where players aim to win the "Artemis Cup" Medabot tournament. Battles are two-on-two team-based fights, and whichever team causes the other's robots to cease functioning wins. You'll control your robots with actions linked to the A, B, X, and Y buttons. You can increase the level of friendship between the girl and her buddy Medabot as you battle, which will strengthen the Medabot as that level rises.
Through local correspondence, you can have team battles with a maximum of four people, and you can also control your buddy Medabot from the story mode. Through internet correspondence, you can participate in one-versus-one friend battles and random battles.
Players can freely interchange their robots' head, arms, and legs parts. Each part has its own skills and characteristics. You'll earn parts and points by winning battles. Points are used to enhance the abilities of your robot.
Thanks, Re: Zaregoto, Games Talk.
Update 01/05/15: Added Famitsu.com preview scan.