Idea Factory announces Osomatsu-san otome game
Otomate brand Osomatsu-san game on the way.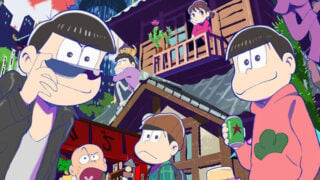 Idea Factory and its otome game brand Otomate are making a game based on the Osomatsu-san anime, the publisher announced.
The anime, which began broadcasting in October (watch it on Crunchyroll), stars a set of sextuplets, the Matsuno brothers, with Osomatsu being the oldest brother and leader of the group, who cause all sorts of mischief. It's based on the comedy manga series Osomatsu-kun, which ran from 1962 to 1969. Whereas the sextuplets were children in Osomatsu-kun, they're adults in Osomatsu-san.
Further details, including platform, were not announced.