BlazBlue: Central Fiction 'Hades Izanami' trailer
New fighter coming to arcades on January 28.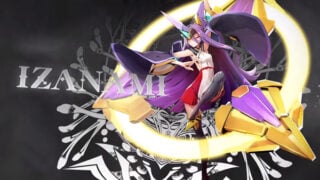 Arc System Works has released a new trailer for BlazBlue: Central Fiction showing newly announced playable character Hades Izanami.
Izanami, voiced by Yukana, will be added to the arcade fighting game in an update on January 28. She fights while floating and changing forms, and possesses boss-like abilities. While she's appeared in previous BlazBlue games as a boss character, this is the first time she'll be playable.
Watch the trailer below.
Thanks, Famitsu.