Atelier Shallie Plus 'Shallistera and Shallotte' character introduction trailers
Meet the Shallies of Atelier Shallie.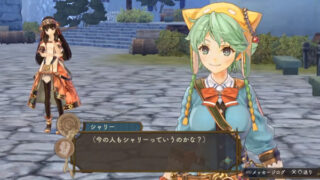 Gust has released two new character trailers for Atelier Shallie Plus: Alchemists of the Dusk Sea introducing main characters Shallistera and Shallotte.
The enhanced PS Vita port, due out on March 3 in Japan, adds a number of new elements to the PlayStation 3 RPG, including returning characters, new story segments, and all the previous version's downloadable content. Read more here.
Watch the trailers below.
Shallistera
Shallotte