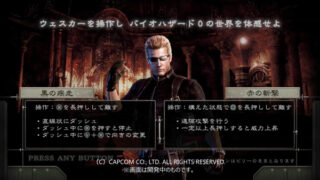 The upcoming Resident Evil 0 remaster includes an all-new "Wesker Mode" that lets you play the events leading up to the mansion outbreak as Albert Wesker. Famitsu.com has gone up with six minutes of footage from the new mode.
Resident Evil 0 will launch digitally for PlayStation 4, Xbox One, PlayStation 3, Xbox 360, and PC on January 19. It will also be bundled with the original Resident Evil at retail for PlayStation 4 and Xbox One.
Watch the footage below.