The Idolmaster PS4 live stream set for January 28
New information to also be featured in Weekly Famitsu.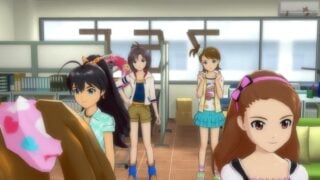 Bandai Namco will host a Niconico live stream dedicated to the new The Idolmaster game for PlayStation 4 on January 28 from 21:00 to 22:00 Japan time, the publisher announced.
The live stream will feature The Idolmaster series unification producer Yozo Sakagami.
The Idolmaster for PlayStation 4 will also be featured in the January 28 issue of Weekly Famitsu, the information from which should leak on the morning of Tuesday, January 26.
(Pictured: The Idolmaster: One For All for PS3.)