Cygames boss: 'no comment' on Granblue Fantasy for PS4
A brief interview with Yuito Kimura.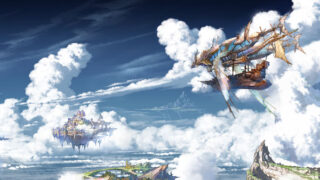 The latest issue of Weekly Famitsu features an interview with Cygames managing director Yuito Kimura. The magazine asks him about his company's PlayStation 4 game, first announced in September 2014 before the company opened a PS4-focused studio in May 2015, but doesn't get much out of him. Though, it appears popular smartphone title Granblue Fantasy might make its way to the platform.
Get the quotes below.
You announced you were developing a PlayStation 4 title. How's that coming along?

Kimura: "We're currently making the game engine. We don't want to do it halfway and make an incomplete game. We want to do it well."

Are you going to release consumer versions of your smartphone games? Are these types of developments being considered?

"I can't speak in detail about the PlayStation 4 title we have in the works, but we are thinking of using something for reference during development."

Is there a possibility of a PlayStation 4 version of Granblue Fantasy?

"I respectfully reply with no comment. (Laughs.) We'll announce more information on our consumer title(s) when the timing is right."

Does it look like we'll be playing your PS4 title in 2016?

"Who knows? (Laughs.) I'll be happy when we can announce our big news, but it will of course take time."
Thanks, Hachima Kikou.