"Big" Dynasty Warriors announcement due in 2016
Koei Tecmo apologizes for no announcements in 2015.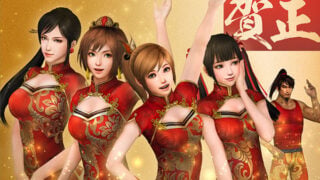 Koei Tecmo will make a big Dynasty Warriors announcement in 2016, the publisher teased in a New Year's message on the series' official web portal.
"Last year, we welcomed the 15th anniversary of the Dynasty Warriors series, and we were not able to deliver the news fans were expecting. For that, we are very sorry," producer Akihiro Suzuki said in the message.
"This year, we're preparing to be able to make a big announcement, so please look forward to it."
The first Shin Sangoku Musou game, the series known as Dynasty Warriors in the west, launched in Japan on August 3, 2000.