Bandai Namco launches "mysterious game" announcement countdown [Update: It's probably God Eater]
72-hour countdown ends on December 21.
Bandai Namco Entertainment America and Bandai Namco Entertainment Europe have launched a 72-hour countdown website counting down to a mysterious game announcement.
The source code teases, "Bandai Namco Entertainment announces a mysterious game. Find the clues, share them with your friends and discover the mysterious game." On Twitter, Bandai Namco America posted the link with the text, "Can you feel the hunger?"
The countdown will end on Monday, December 21 at 5:00 a.m. PT / 8:00 a.m. ET.
Thanks, NeoGAF.
Update 3:15 p.m.: The game announcement teased by Bandai Namco is likely for either God Eater 2: Rage Burst or God Eater Resurrection. (Or maybe both!)
First, from the website's sound.mp3 file comes this code, discovered by Twitter user @vhestal:
creator:Atom:posixProjectPath="/Volumes/Data/Users/sgross1/Desktop/CHANTIER/NAMCO/God_Eater/SON/godeater_son.sesx"
The code was tater updated to replace the God Eater references with Tekken, as discovered by NeoGAF user Yasumi. It was then changed to replace the Tekken references with "mysteriousgame."
Next, as noted by Siliconera, one of the images that appears on the website resembles a screenshot of God Eater 2: Rage Burst: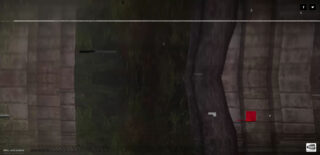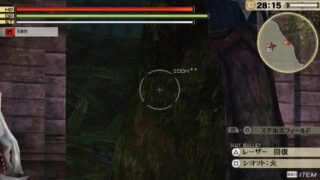 Another image that appears on the website resembles a God Eater armlet.
In addition to that, there are a number of text references to the game appearing on the site, such as "The garden of flowers that lives in the sky," which could be talking about the garden on the top-most level of the in-game Blood Unit's Friar ship, and so on.