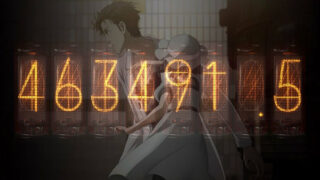 5pb. has updated the official website for its upcoming visual novel game Steins;Gate 0 with a mysterious countdown.
The countdown is themed after the Divergence Meter device that appears throughout the Steins;Gate series. It's counting down by seconds and will end in about five days. The background of the countdown shows Mayuri Shiina slapping Rintarou Okabe in the face.
In other news, 5pb. also released a new set of Steins;Gate 0 screenshots, available at the gallery.
Steins;Gate 0 will launch for PlayStation 4, PlayStation 3, and PS Vita in Japan on December 10.