Minecraft: Wii U Edition rated in Europe
Creation game looks like it's finally set for a Nintendo release.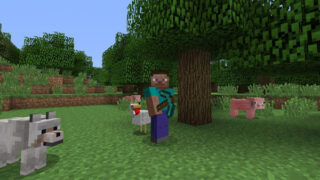 Minecraft may be finally coming to Wii U. The Pan European Game Information board has rated Minecraft: Wii U Edition.
The sandbox game is currently available across a large number of platforms, including PC, PlayStation and Xbox consoles, mobile, and more. But outside of Minecraft: Story Mode, it has yet to appear on a Nintendo console.
Thanks, NeoGAF.