Japanese trademarks: Fated Retribution from Bandai Namco, Age of Revolution from Koei Tecmo, more
Latest set of Japanese trademarks.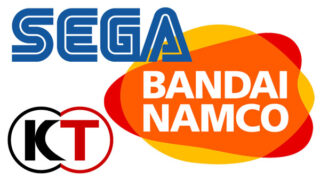 The latest game publisher trademarks from Japan have hit the internet.
Bandai Namco filed a trademark for "Fated Retribution" in Japan. The same trademark was also filed in the Philippines last week.
Koei Tecmo Games filed a trademark for "Age of Revolution," which sounds like it could be the subtitle for one of its strategy games.
Marvelous filed a trademark for "Qualidea Code." Perhaps the publisher is working on something related to the Itsuka Sekai wo Sukuu Tame ni: Qualidea Code novel?
Sega trademarked "Soukuu no Liberation" (Liberation of the Blue Sky) and "Sega Cyclone Development Kit."
Thanks, [email protected].