Digimon Linkz debut trailer
Digimon smartphone game due out this fall in Japan.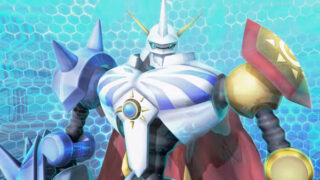 Bandai Namco has released the debut trailer for Digimon Linkz, its upcoming Digimon game for smartphones.
The trailer showcases:
The Farm – Develop your farm and raise your Digimon. Then take the Digimon you've trained into battle.
Battles – Three-versus-three command-style, tactical battles. Make free use of your Digimon's skills and ensure the battle goes in your favor.
Digimon Linkz is due out for smartphones in Japan this fall. Users who pre-register will get a Veemon if pre-registration surpasses 10,000 users.
Watch the trailer below.
https://www.youtube.com/watch?v=T5UHXEvMcw0